Tangmo: A panel to verify the details of the 2nd autopsy, including the "punk rock aunt" Pornthip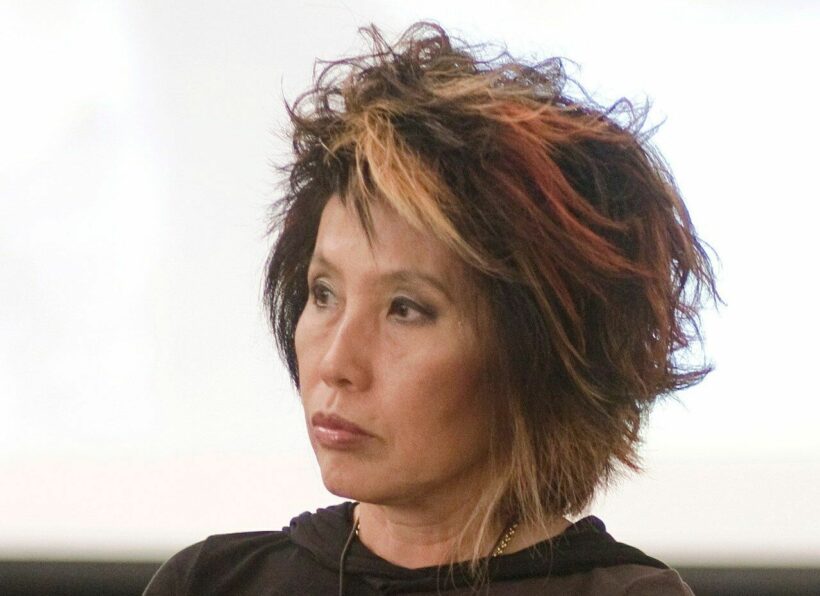 A group of forensic experts are due to review details of a second autopsy of Thai actress Nida "Tangmo" Patcharavirapong. The panel, which includes 'punk rock aunt' Khunying Porntip Rojanasunan, has been convened by the Justice Department for a re-examination of Tanmo's remains which is taking place today as the inquest into his death drags on since three weeks.
Last Saturday, Tangmo's mother requested that the Central Institute of Forensic Medicine carry out the re-examination, hoping to dispel any doubts about what really happened to her daughter. Details to examine include the deep wound on his thigh, a burn mark on his chest, and the condition of his head and teeth.
The 15-member panel includes forensic experts from Chulalongkorn Hospital, Ramathibodi University Hospital and Thammasat University Hospital, according to the Secretary to the Minister of Justice, Second Lieutenant Thanakrit Chitarirat…
"The ministry will deliver justice in this case primarily based on the autopsy results from the judicial police."
The panel is chaired by Permanent Secretary for Justice Wisit Wisitsora-at and also includes the national police chief, director general of the Department of Medical Sciences, chairman of the Medical Council and commissioner of forensic science, Chitarirat said. .
Notably, the panel also includes Khunying Porntip Rojanasunan, a famous forensic expert, as well as three CIFS forensic experts who participated in the first autopsy at the Police General Hospital.
Known for her punk-rock hairstyles and colorful outfits, Dr. Pornthip has been an outspoken critic of the Royal Thai Police and an advocate for justice in several high-profile murder cases in Thailand since the 1990s. Her presence on the panel is sure to appease skeptical Tangmo fans, who have openly expressed their doubts about the legitimacy and transparency of the investigation. In a Facebook post, the outspoken doctor wrote…
"Why is it so difficult for relatives to access the deceased's death data? Probably because there was a traditional culture that the police sent bodies for examination. So we have to send the test results only to the police. This appears to be a misunderstanding of legal rights or principles. But probably because countries where the autopsy system is a police system have a culture that can hinder the search for truth.
Yesterday, speedboat owner Tanupat "Por" Lerttaweewit and unlicensed skipper Phaiboon "Robert" Trikanjananun visited the Vimokesivarai Dhamma Retreat Center in Ratchaburi, where they were ordained "Brahmin".
Early in the investigation, police initially charged the duo with negligence leading to Tangmo's death on February 24. They were on the boat that night, along with three other "friends", when Tangmo allegedly "fell" into the Chao Phraya River and drowned.
While the ministry awaits autopsy details and photos, Tangmo's family, friends and fans are still waiting for justice.
SOURCE: Bangkok Post